Free Media Cosultation With
An Industry Expert
See if you qualify for a free media consultation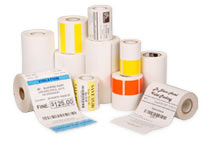 Do you understand all of the costs associated with your barcode and thermal printers? Ryzex has helped customers improved processes, print quality and print speed, all while lowering the total cost of ownership associated with their barcode and label printers and supplies.

One Stop Shop For Labels, Tags And Ribbons
With Ryzex, one call connects you with a full printer media solution—according to your budget, timing and storage needs. Get what you need, when you need it—from paper to tags to labels in a full range of paper, synthetic and adhesive combinations. Streamline your ordering and access historical reporting with our user-friendly ecommerce portal.
Sign up now for the free consultation!